A Glimpse Into Fall Fashions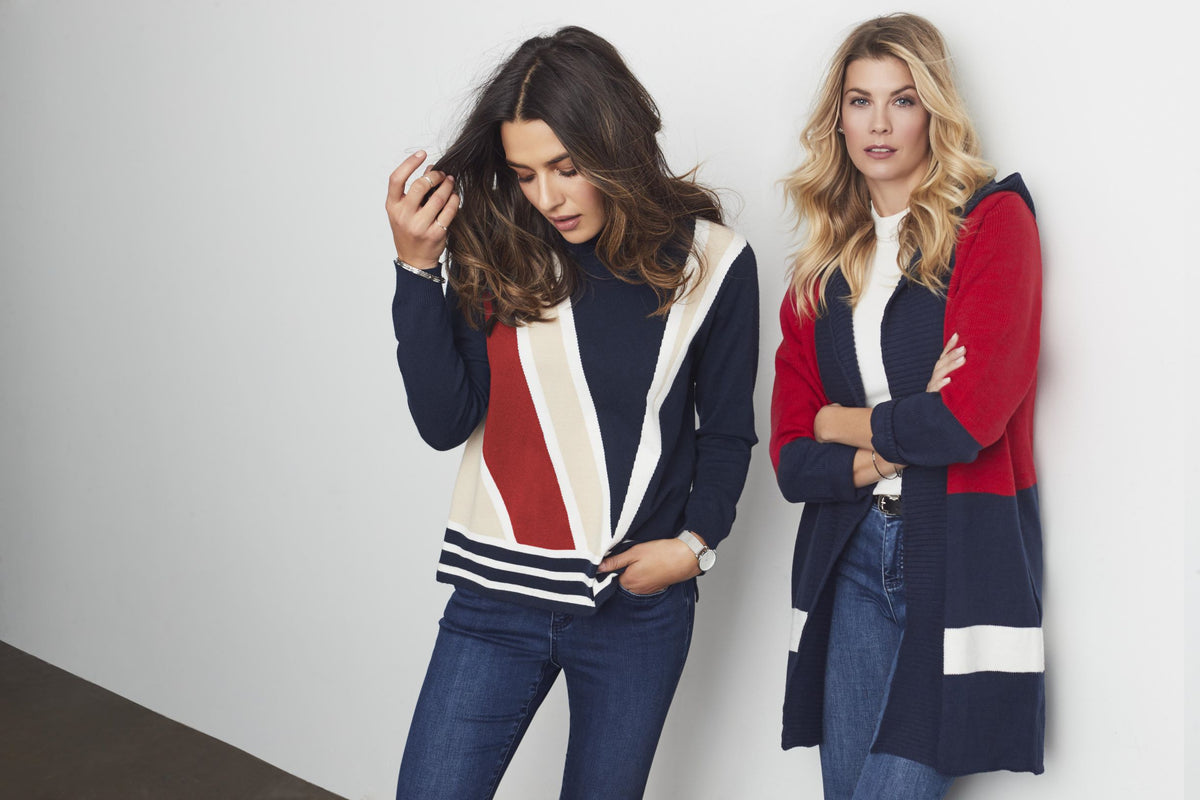 We're right in the middle of a beautiful summer in Oceanside. Locals and visitors are enjoying the beaches and endless events during these very busy tourist months.
The fall season may seem like a long way off, but we thought you'd like a little glimpse of what's to come. We've been getting fall fashions in daily and many of these fit nicely for the in-between time before cooler weather arrives.
So – here's a peek…
Donna is showing us Joseph Ribkoff's exquisite casual look in designer jeans and a black stunning top.
Isabella picked a totally Sympli outfit with the Mingle Top and striped Dream Pant.
Annie decided to go with an eye-catching Nygard outfit, a black/white top and cardigan, with black shiny pants.
Isabella shows us how mixing designers can work well with black Joseph Ribkoff pants and a green Nygard top.
We're not letting go of summer yet. There is still time to catch some terrific buys on seasonal favorites. Have a look…
Check inside our store for surprising sales on brightly flowered tops that will make your heart sing.
And the breezy dresses for now and summers to come...
Have a great summer!
Karla