Fall is Just Around the Corner!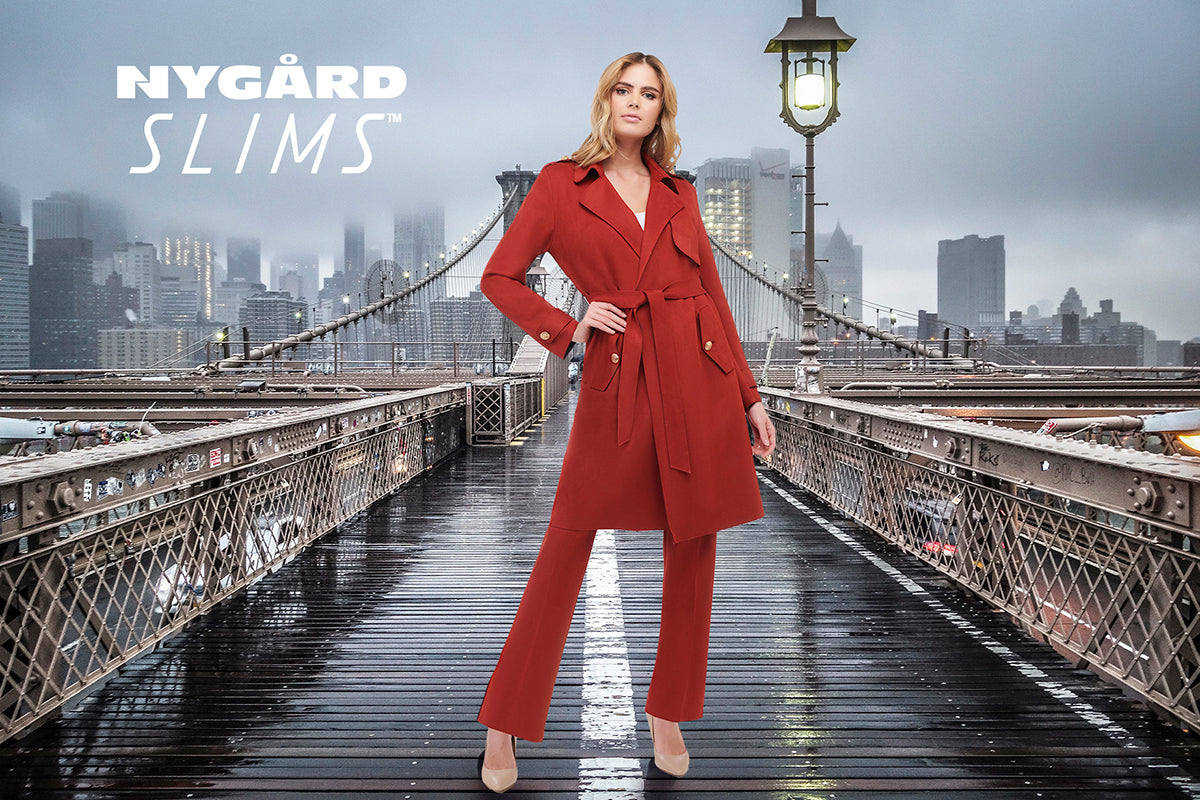 We all love summer, but there is a feeling of excitement, something mystically refreshing about the change in the fashion industry each season.
 After all, this is Canada! We enjoy all the seasons and want to be right in style when it's cooler or cold. Well, ladies, the fall fashions have arrived and more to come…
Just have a look at our welcoming display as you walk in the door of Close To You. This shows you how you can mix various designers for a fabulous look.
The mannequins are a combination of Dolcezza, Joseph Ribkoff and Nygard. On the left is a Dolcezza vest with Joseph Ribkoff jeans, centre is a Dolcezza blouse with Nygard suede pants, and the right is also Dolcezza. Dolcezza maintains a breath-taking, multi-color look for all seasons.
Nygard has made a big splash this fall with their ultra-suede collection in coats and matching slim pants in Camel, Olive and Sienna Red.
This faux suede is so soft, looks and feels like suede.
Mary is wearing the Sienna Red coat with a fantastic scarf to accent
PLANNING AHEAD…
Our next Sympli Trunk/Fashion Show will be held on Thursday, September 26th at 6:00 p.m. at Close to You.
For planning even further ahead, our Joseph Ribkoff Trunk/Fashion Show will take place on Thursday, Oct. 10th at 6:00 p.m. in our store.
Come join us for these wonderful evenings of fashion, refreshments and fun! Feel free to invite a friend to come with you.
Hope to see you there,
Karla
Posted on September 02 2019