Fling Yourself Into Some Bling…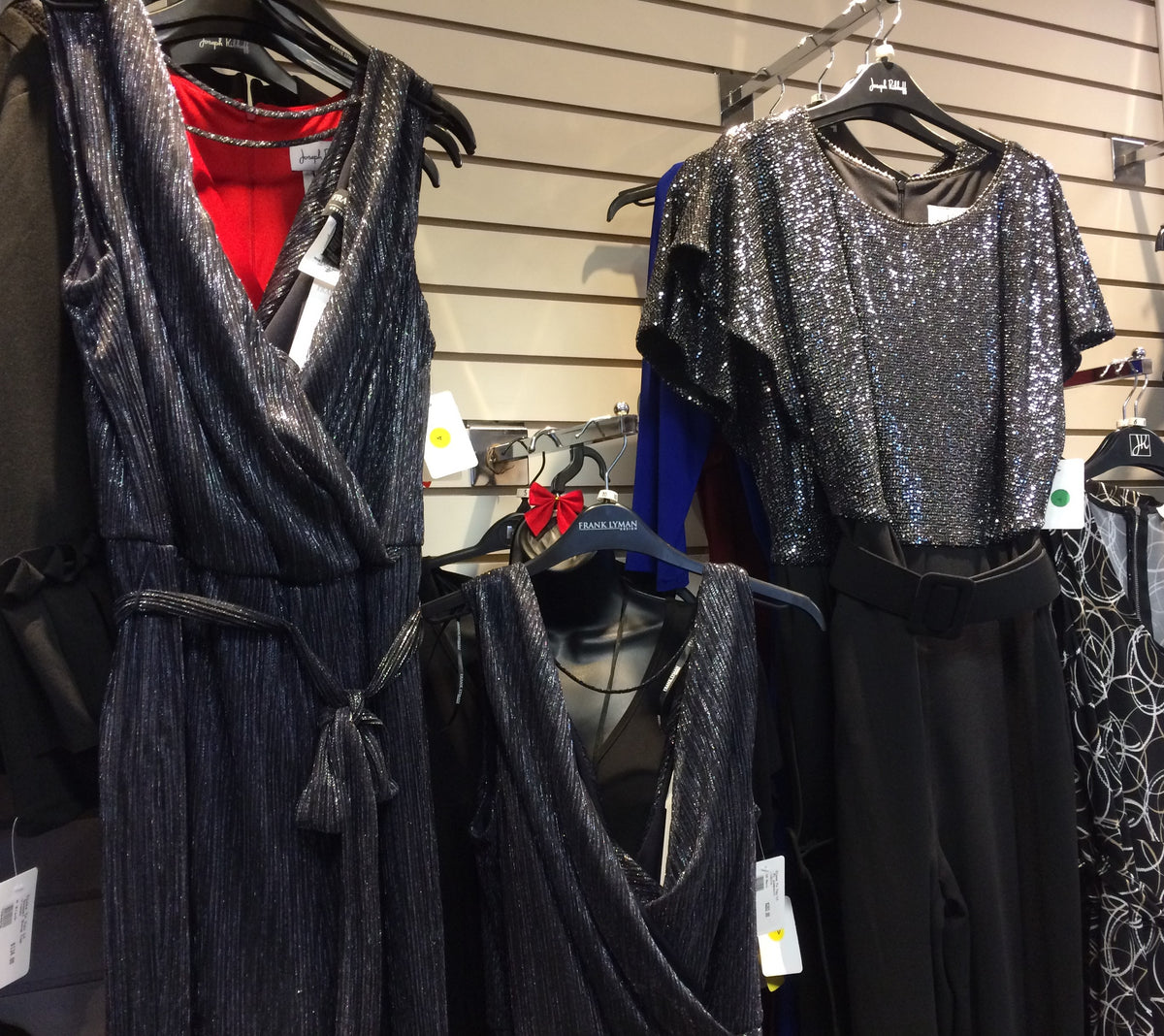 Bling is in! Do you want a little bling? Why not choose a glamorous jumpsuit?

OR do you want to make a splash with this sparkling statement in seasonal red?


2020 is not only a new year, it's a new decade. Reach out to a new beginning. Be the woman you've always wanted to be. Step out of your box and let yourself shine.

New Year's Eve is the time for glitter. You don't have to be going to a fancy restaurant to wear it either. I've been in places where I've seen the most amazing sequin dresses along side people wearing jeans. It's OK! Anything goes on New Year's Eve. Besides, you will have it for any formal occasion that comes along for years.

Now here is a sophisticated, subdued top with matching jacket. This off-white gleaming set can be worn with anything you choose.
I have always admired Donna's black twinkling cover-up she loves to wear, so cleverly paired with leggings sparkling at the ankle.
This dress is what you might have been looking for. You better hurry, there are only two left. Crystal is holding the Size M and the last Size XS is on the mannequin.
You may want to choose a happy in-between dazzle to suit your taste. Try on this sophisticated silver shimmering top with a border-line star dust in the jacket.
Do you prefer gold to silver? This seductive top will be for you. Try a light jacket with it, but take off your jacket for the dance floor, so everyone can see this foil-type masterpiece.
Q, & A.

Q. I have always wanted to add some 'sizzle' to my life and would like to try it in the new decade coming up. I am still working on gathering the courage to walk into the room.

A. You have decided to come into your own, it's time to come to life. You will be giving energy to the room. Go with gusto.
Have a fabulous New Year's Eve, and all the best in the New Year!
Regards,
Karla
Posted on December 31 2019