Last Minute Christmas Gift Ideas…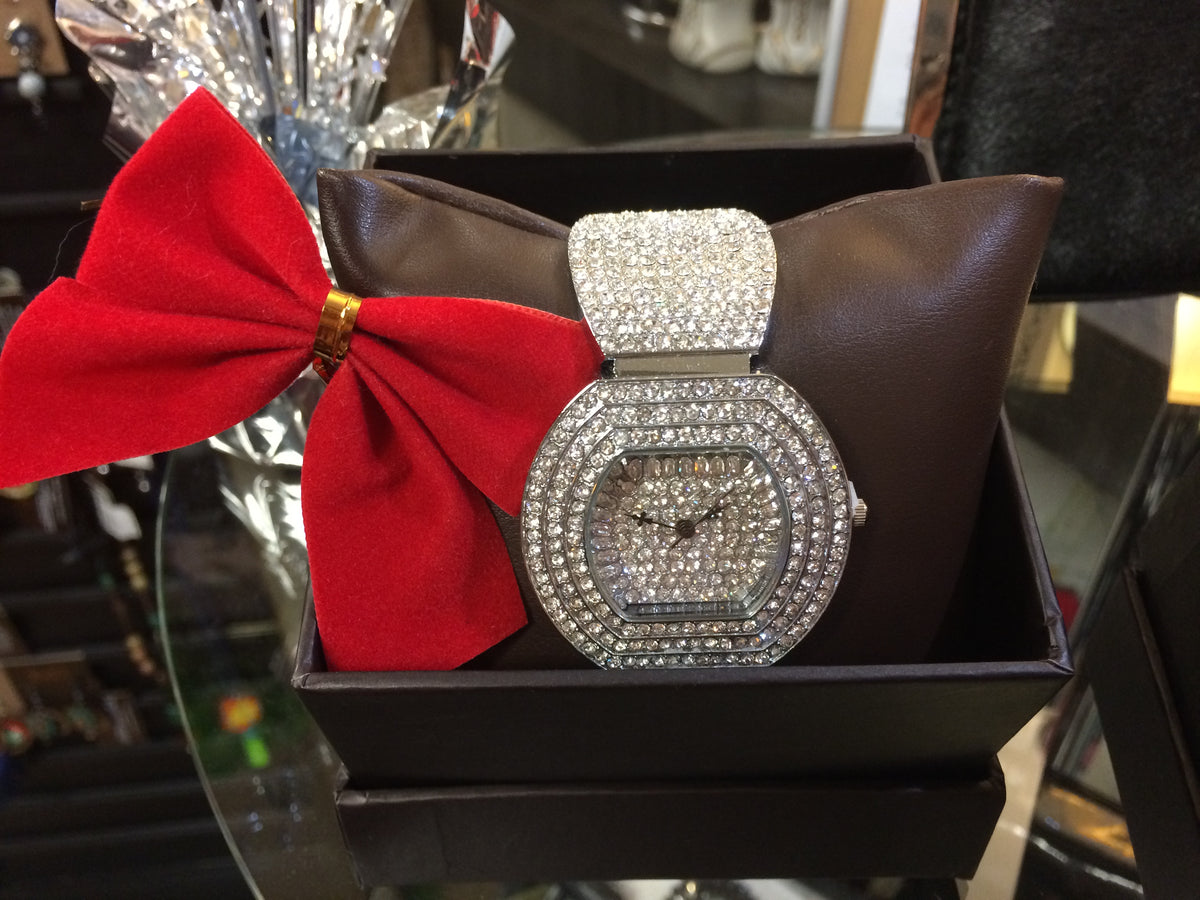 To have a rhinestone watch like this one would make any woman feel very special!! (Give your man a hint.)
The clock is ticking….. Christmas is sneaking up on us far too quickly. The month of December just seems to run a marathon. First, we look forward to the various craft sales and Christmas markets, attend our favourite fund-raisers, take in special events where we are sure to see our friends and of course, the 'one on one' luncheons with a few of our best friends.

When does a person ever have time to shop and get the house ready for our own family and the company we've invited?

I love going to Close to You, a store that offers many options or does the thinking for me. It's all there, I just need to choose. So, here are a few more ideas to finally complete that Christmas shopping list. (Don't forget there is 'SAXX' underwear for the men in your family, too).

You just can't go wrong with giving pajamas or nighties. Did you know that this is the best time of year to see a great variety in stock? 'KayAnna' has designed the perfect pj's for the holiday season - "Believe in the Magic of the Season".


Every lady looks pretty in pink. This is 'Luseme's' everyday nightie having moisture wicking properties.


The packaged 3-in-1 set with a 2-piece pajama and matching slippers surprises everyone. Easy to wrap up in a gift bag.


Now that plastics are on the way out, give your environmentally conscious friends a gift that will fold up neatly, fitting into a purse. 'Logi' tote bags depict classy museum collections that will show off their good taste.


Luggage tags make excellent stocking stuffers, make people smile and will help find their suitcase quicker at the turnstiles.


Once ladies try on 'Isotoner' slippers with the Pillow Step tufted in-sole, they remain Isotoner fans forever.


'Snoozies' slippers are fun to give, especially to the younger generation. You will find the right ones to suit their personality.


I know many of you are grandmothers and are always looking for that special 'Grandma gift' the little ones will really get excited about. Sandy was thinking about you when she ordered these 'Cozy Little Snoozies' in a rainbow of pastel colors.


If rhinestones are not for you, have a look at these watches… There are funky, sporty, colorful, discreet, gold or silver. Feast your eyes and take your pick. A great gift for anyone!


Q. & A.

Q. I still have people to see and places to go over the holidays. The last thing I never plan well is "what should I wear"? Sometimes I feel uncomfortable when I've chosen the wrong outfit too quickly. There must be a secret to managing this better.

A. There is. Basic black has seen us through many occasions in the past, but this season All Black is stronger than ever before. The reason: it's so versatile!

Put on a black top and a black bottom. Now you can make it look casual, semi-formal or formal by adding a simple necklace or a fancy one or bright bling. Try it with different scarves as well. Any color cover-up you have in your closet will go with black. Choose casual or dressy shoes. You will look like a million dollars no matter where you go. Go forward with confidence!

Crystal is showing us an example of the new All Black 'Sympli' look, displaying self-esteem, a hint of mystery and very chic. It can be casual or for more elegance, the Samuel Dong coat next to her would be my choice.


Enjoy your shopping!
Regards,
Karla


Posted on December 17 2019