Foundation, Foundation, Foundation!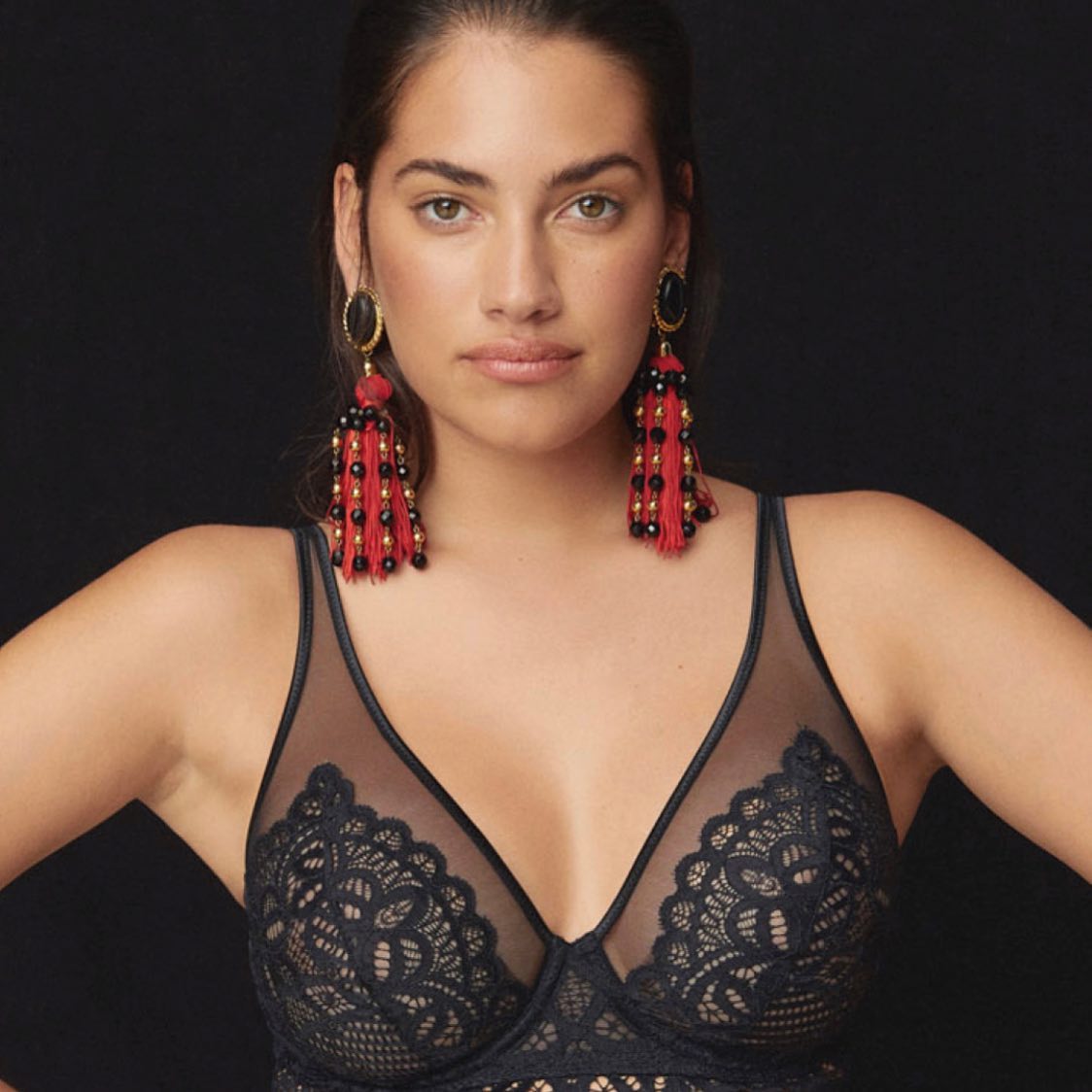 Every great event, fab outfit, special top, even your jeans and tee shirt deserve it!  What are we talking about...?
You guessed it, we're talking about bras today…
It's so important to give yourself the treat of a well-fitted, up-lifting, feel-good bra.  Whether it's an underwire bra, a sewn and stitched marvel, one without underwire, a bit of a lining, a bit of a push-up…the options are endless, and the decision and choices are always yours, but it is definitely time to "make time" to invest in yourself and "get fitted"!
The bra pictured above is the Prima Donna First Night - an example of the absolutely exquisite bras you can treat yourself to these days. How could you not feel absolutely gorgeous and unstoppable wearing such a stunning bra?! 
Summertime fashions are the most popular time to get a new wardrobe or at least a few pieces.  There are off-the-shoulder tops, sleeveless tops, tops with prints, and smooth tops that show every bump and bubble. If your 'foundation' isn't fitting well or even just isn't suited for that particular piece of wardrobe, it can completely take away from an otherwise amazing outfit.
From A cups to H cups and beyond, a well-fitted bra compliments anything that you are wearing.  A well-fitted bra can make it appear that you have dropped 10 pounds with no bulging at the top and no gaping at the side.
The side support bra below - the Ellyn by Fantasie - is made for a fuller busted woman, and demonstrates wonderfully that a bra can give you the support and comfort you need while also being beautiful and feminine.
So whether you are on your weight loss travels or you are fighting with those extra COVID pounds, treat yourself to a foundation piece - read the 'right' bra - that compliments everything there is about you.  We are what we are - big busted, small busted, and everything in between - let it shine and be proud of everything that makes you You!
Now let's talk about finding the right size for you.  There are many ways to find your perfect size and we can absolutely help you with that.  The largest challenge most of us have is wanting to be a different size than we are or assuming that we are what we once were.  Keep in mind that a bra should be comfortable and never the first thing you want to take off when you get home.  If that's what you want to do, then something isn't fitting right.
Need a larger band size but haven't really changed in cup size?  There are ways to work with that, it's called sister sizing - up a band, down a cup.  It's also not uncommon to fit different sizes in even the same brand of bra.  And fabrics and styles may change your size.  There truly is no set size for you.  That's where we come in!
Below is one of our favorite T-shirt bras - the Avero by Marie Jo. It's also a great fit for when you're in between cup sizes. It has a pretty checkered pattern, yet it's invisible under clothes. The straps can also be worn as a halter, a racerback, or exchanged for clear straps. 
Here at Close To You, we have years of experience and the expertise to fit you in the perfect bra in the style you are looking for. And did I mention that if we are temporarily out of stock, we are always happy to do a special order? We are proud to say that we have the most amazing relationships with all the companies we shop from, so they are happy to work with us to get us what we need. 
So, like I said and always say, be proud of whatever size and shape you are, and know that we want to give you the very best experience in getting fitted and purchasing a wonderful 'foundation' piece. 
We are all in this together, and we all deserve the best that our lives can offer us!
Take care, love you, and see you soon.
 Sandy