Hot Weather, Cool Clothes!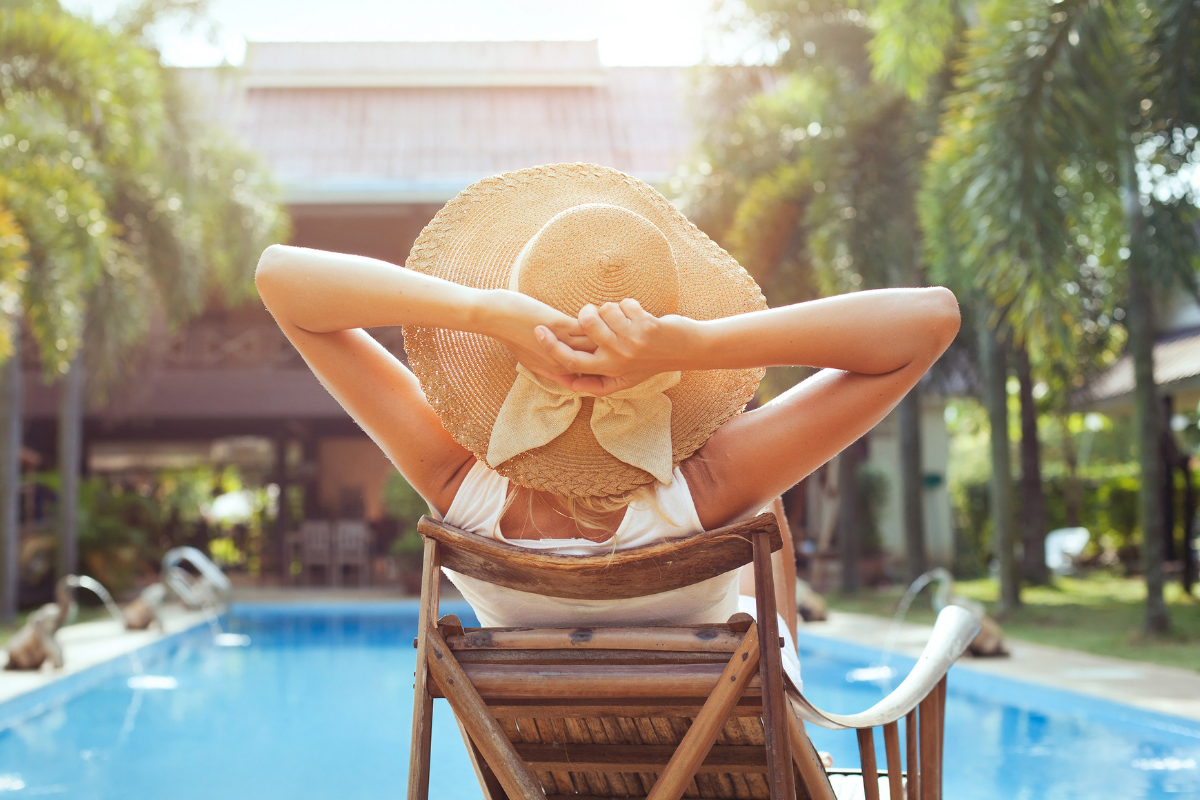 Wow - last week gave us an indication of the fabulously hot weather we have ahead of us, didn't it?! And the other day I heard that this is going to be a warmer than usual summer. Eek!
If you're like me, although I just love it, I don't handle it too well.
But I know, we all can't wait for it to arrive. We're sick of the grey and we don't want more rain, but please, please, don't let it get too hot!
I'm a sissy in hot, sticky weather. Can you relate? 
I was saying to Gil that maybe we should get air conditioning… or a heat pump…a bit of an oxymoron I know - heat pump and air conditioning - but you know what I mean. 😊
So with hot weather in mind, we have some great selections and fabrics to show you!
Cotton is a fabric that we all look for in warm and hot weather. This is the most common fabric in the world. It's breathable, moisture-wicking, and dries fairly quickly. We have lots of nighties, capris, and tops in cotton… there's really so much to choose from, for day or night, that will keep you cool when the hot weather hits!
Neon Buddha makes fabulous 100% cotton pieces. The adorable dress below is even called the Sunny Day Dress! How perfect is that?! It's a great go-to piece to wear pretty much anywhere - around town, a backyard BBQ, or sitting on a patio. Such an easy dress to just throw on and look fabulous in with no effort. Pair it with wedge sandals, flats, or even fashion sneakers and a jean jacket for a super cute look.
Or better yet, here's the Vacationing Top by Neon Buddha. If you say so, Neon Buddha - I'll be right there! Like pretty much everything by Neon Buddha, it has a relaxed fit, is easy to wear, and has fun styling elements that give it a unique flare.
Bamboo is perfect for summertime heat. It's super high in moisture-wicking properties, very breathable, unbelievably stretchy, and oh-so soft.  Have you checked out our Gilmour dresses and tops? What about our Papa leggings and capris? So comfortable and lightweight. Here Donna is wearing a bamboo Papa top in pink and Tommy Bahama linen shorts in navy. 
Linen is another very breathable fabric and it dries faster than cotton! Perfect for hot and humid temperatures. It's not generally stretchable, and if you are like me and iron everything, be prepared for a bit of wrinkling - but that's okay! That's part of the charm of linen! 😉 Check out our Tommy Bahama jackets, pants, and shorts, and Fenini dresses, tops and skirts, both instore and online!
You can also mix and match fabrics, of course. Below, Donna is looking beautiful in the Fenini Linen Cowl Neck Tank in raspberry and bamboo Papa leggings in black. 
And we can't fail to mention Columbia! As you know, we recently started carrying Columbia, which is absolutely fabulous for warm weather and often has built-in sun protection. Below Donna is wearing a Columbia button-down top that has a 40 UPF sun rating and she's paired it with the bamboo Papa tank, and a pair of Tommy Bahama linen crop pants. She's ready for the sun in this outfit!
And we haven't even talked our fabulous hats… Oh my, it just keeps going doesn't it?! 😂 Here's one of the latest sun hats we recently got in by Parkhurst. They are adjustable and provide up to 50 times your natural protection from the sun's rays! Definitely something to wear if you're spending any amount of time in the sun, and they're so cute too!


So despite the torrential downpours we've had this week, we all know that sunny weather is coming back and we need to stay cool in the heat! Thanks to all the wonderful fabrics and styles we have to choose from, we can have some fun with our clothes, nighties, hats, and shoes, and stay cool and fashionable while we're at it. What fun! 

So, if it's time to freshen up your summer wardrobe, whether it's fashion, loungewear, nighties, hats, or shoes, we've got you covered! Come visit us in store, order online, or get in touch if you've got any questions! 
And don't forget - we've got a couple of days left of our in-store shoe blowout! The sale ends June 12th! 

Take care,
Sandy
P.S. And if you missed our FB and Instagram Live this week, check it out here! Our theme was the same - hot weather, cool clothes! 😀