Showcasing Frank Lyman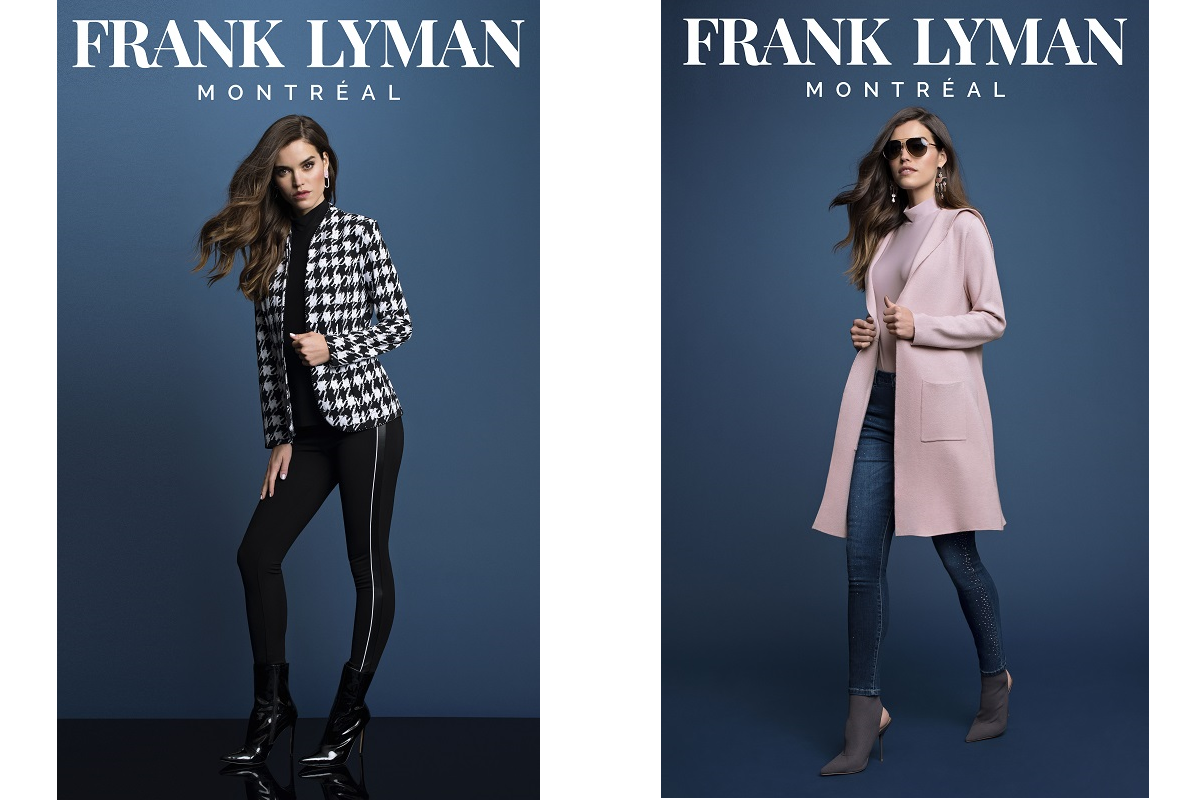 Frank Lyman, another Canadian designer icon, started in the fashion industry at the age of 18 as a salesperson. He had a passion for fashion but more so for design. His perfectly 'Frank' style is "everything is made in Canada." Now with 40 years of experience he shows no sign of slowing down.

The Frank Lyman Trunk and Fashion Show for the fall season will be on Wednesday, November 6th from 4:00 – 8:00 p.m., with the fashion show starting at 6:00 p.m. Come join us for wine and appies to see what he has in store for us this fall.

Here is a sneak preview of some Frank Lyman we have in stock already…

The Houndstooth pattern has made a big-time comeback!


His jacket designs will compliment any of the basic black pants. This one has unique double zippers on each side.
The classic plaid pant has come back in a strong way. Women just love that well-put-together look.


This soft and cozy pink/black jacket of acrylic/cotton blend will take you from elegance to comfort all in one.


A raisin/beige cover-up over the same purple shell makes for a striking outfit.
You'll fall in love with this gorgeous hunter green sleeveless dress with matching cover up.
Now this is a great looking holiday piece when paired with a red top. The vibrant red just peeks through among the beautiful black roses on the cover up.

Q. & A.

Q. Is it true that Frank Lyman used to work for Joseph Ribkoff?

A. Yes, it is true. He ventured out to start his own company about 15 years ago.


Posted on November 05 2019