SMILE… It's a Whole New World!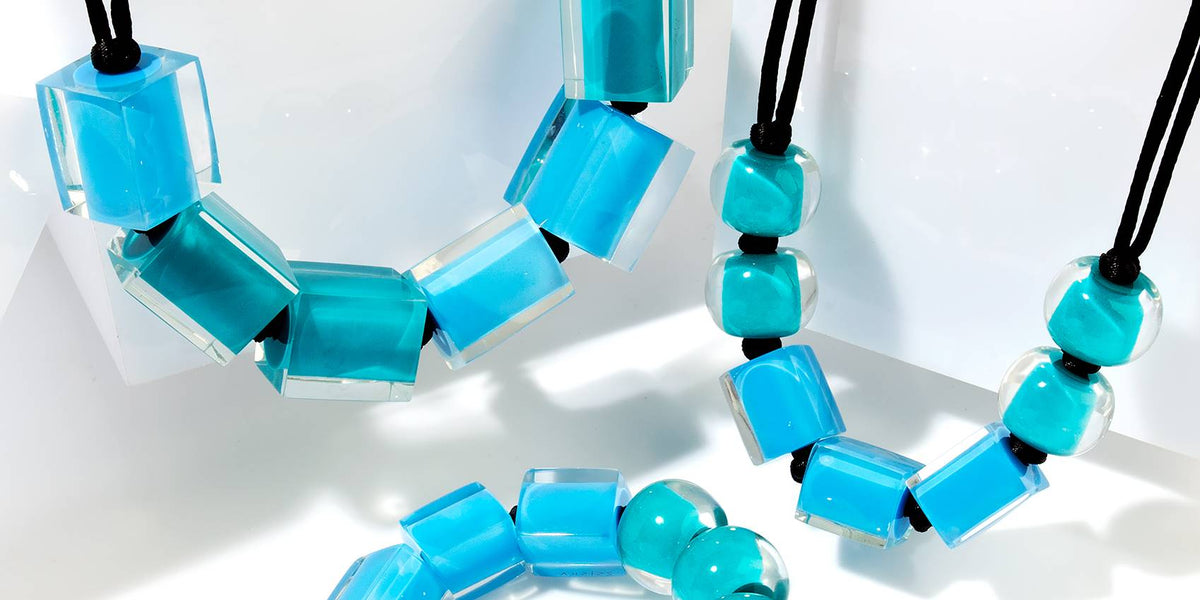 What is it that makes us smile? What lifts our spirits when things are not quite right? It's finding joy in seeing something we just love, discovering the perfect color we've been looking for and finally 'the purchase' to call it our own.

We'd like to show you some beautiful new Zsiska jewelry in our store, just waiting for you to be able to come in again, in-person, to see these with your own eyes. Hopefully, Sandy will be able to open the store again soon. I know she misses all of you. In the meantime, we are keeping you posted via Facebook, Instagram, online shopping and blogs on our website.
So – sit back and enjoy the show…
The best part of completing an outfit is to choose the accessories that will make it pop. Jewelry is our crowning glory!


The Zsiska collections are hand crafted resin jewelry that reflects radiance in any room and will capture the sunlight outdoors. Some pieces are almost see-through, the shapes are well-planned designs and at first glance they look like a large precious stone.


Large, noticeable jewelry is the most popular fashion statement of our present time. "It is made for the strong woman who wants to be noticed," says Siska, the owner of the Zsiska company.


Siska Schippers was born in Amsterdam and worked as a European gold and silversmith before she decided to make handmade resin jewelry. She moved to Thailand in the '90's to further her studies with resin in Cha-Am, a little town near Bangkok.


Every bead is poured, painted, polished and knotted by hand. This is an incredible product and her company has achieved international status in the last 25 years. Siska still has the same 14 employees she started out with so long ago. This jewelry is a work of art and love.

It's so important to compliment casual and dressy clothing with the right jewelry. One of the benefits of Zsiska is that it will not snag jersey clothing and many of the necklaces are on a smooth rope so the length is adjustable allowing it to hang exactly where you want. Many necklaces have matching earrings, bracelets, and even rings in the complete collection.


The Zsiska colors are so vivid and eye-catching with the most beautiful shades of blue, green, red, orange, yellow, pink, multi-colored, etc. It's just total beauty to the eyes of the beholder and it will make you feel beautiful too.



Q. & A.

Q. I love jewelry that makes a statement, but I am a very short woman with a short neckline, and don't feel comfortable wearing heavy jewelry. Even though I think it looks beautiful on others, I feel it wears me down. Do you have any suggestions for me?

A. Zsiska resin jewelry is lightweight and can be purchased individually. Try getting the one piece you really love, and I guarantee it will become your favorite. You may want to wear the necklace alone or just earrings and a bracelet to match. As Siska says, "you are a woman - you are strong," and you can wear what you want. Be kind to yourself. My motto is: "If it feels good – do it!"


Zsiska jewelry will make you Smile… and be happy!

Wishing you happy times ahead,
Karla