Simplicity is Beauty… That is Sympli True!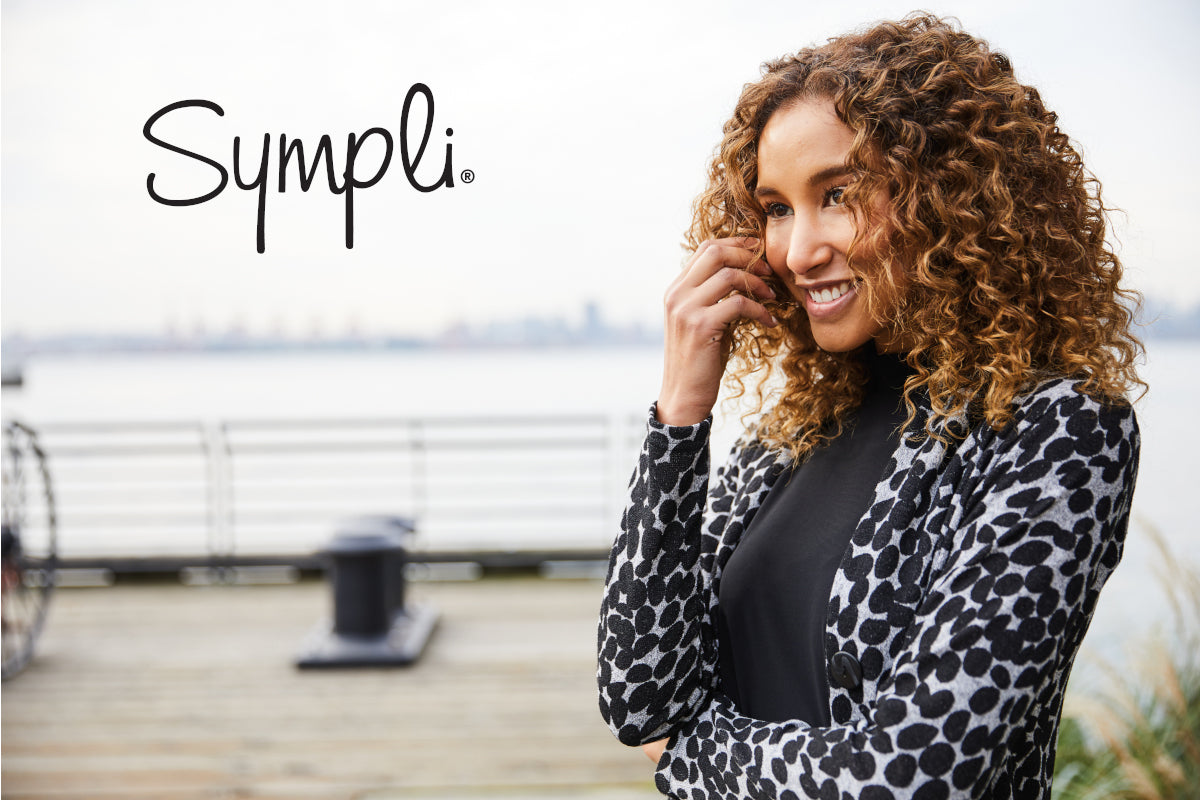 Sympli will always maintain its classy basic design because – that's what women want. It's the starting point! Then come the 'must haves'. You'll enjoy wearing their specialty items for many seasons to come.

Isabella is showing us the deep pockets of the Sympli varied striped wide-leg pant, which is making a big hit in our store. You will want to pair them with a solid color top because the pants are the emphasis here. Try a classy black, a bold red, a happy yellow or a subdued pastel top. With certain patterns in fashions "less is more".


If you want to see more, don't miss our Sympli Trunk and Fashion Show with refreshments, coming up very soon on September 26th. Give us a call at 250-248-3781 to let us know you're coming.

When you come in the door at Close to You, the welcoming triplet mannequins will give you a quick glance to see what's new. This time you'll see some new brands - 'ELage' and 'Violet Ruby' coupled with Nygard denim jeans.


Tommy Bahama has come out with a great navy outfit for any occasion. Just throw on a sweater and you're ready to go. Check out the flattering hat!


The Picadilly Chartreuse outfit, showcasing green palms and off-white pants will take you on any winter get-away in style.


Jump suits are still very much in for evening wear. Joseph Ribkoff has mastered it once again with this black and silver knock-out!


Q & A's

Some helpful hints in a little question and answer section for our blog readers:

Q. With the weather changing so rapidly during the day, I can't decide on what to wear except layering when I go out for the day. Do you have any suggestions?

A. We can change our minds, our attitude and our wardrobe, but we can't change the weather. We never know what Mother Nature has in store for us each day. Fall is the "iffy" time of year when it can be cool in the morning and warm up nicely by afternoon.

Fall is the time for 'Cotton Country' sweaters as a go to. They are adorable and cozy, 100% cotton which will keep you warm in the morning and let your body breathe in the afternoon. You'll love the colors in this season's collection – grey/pink and olive green, including some fun designs.
Let's get ready to broaden our horizons for a diversified fall fashion season in 2019!

Yours, for up-to-date fashion info.,
Karla


Posted on September 15 2019