The Weather Says Otherwise, but We Say Bring On Spring!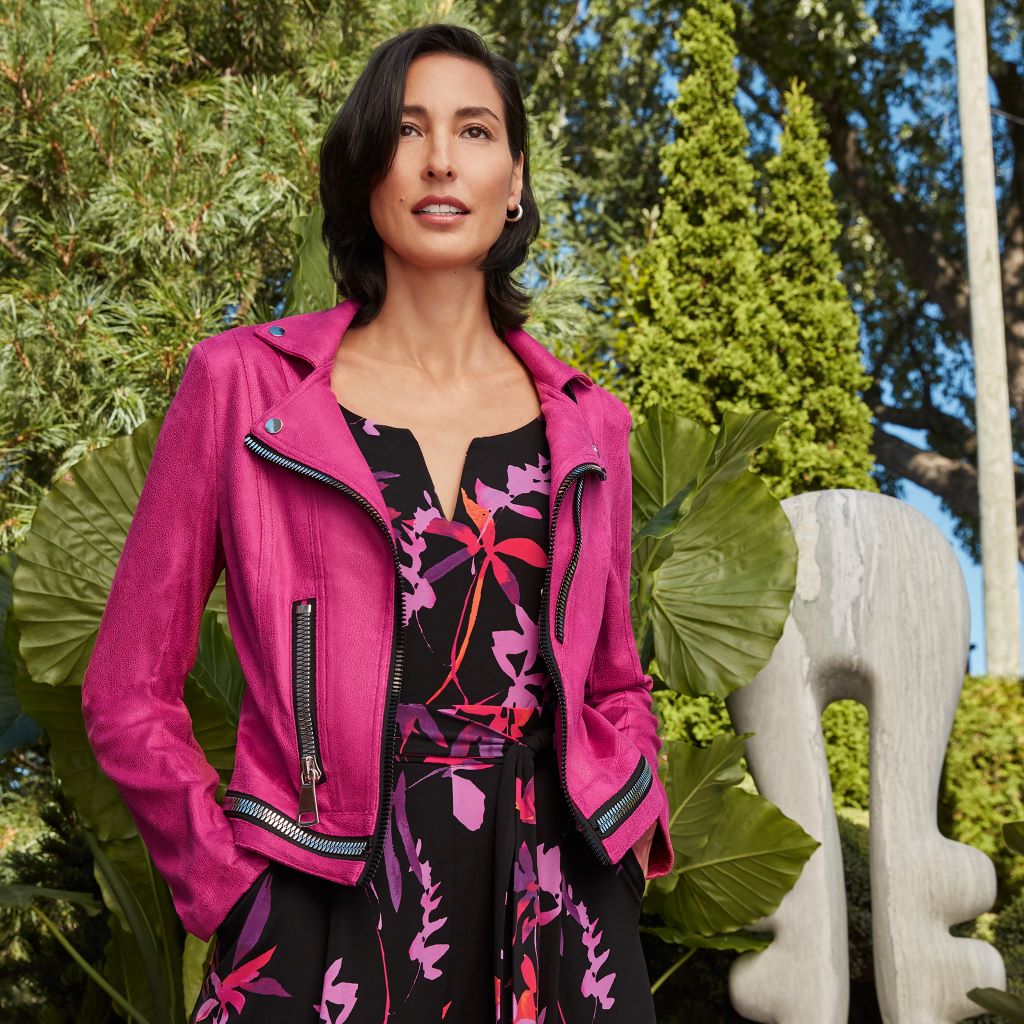 Hello to everyone!
Well, here I am again, and we are here for you, albeit new and different times!
Spring is around the corner, although here in British Columbia, on sunny Vancouver Island, it's not so sunny today. Snow flakes are flying and the temperature has dipped to an unusual minus 4.
I know some of you will do a little laugh at me being such a 'wimp' in what I consider hugely negative numbers when you may be looking at severely different numbers, but I've got to be honest…it's cold out there for us in BC! 
Our spring fashions are arriving - Bernie Mev, Mephisto and EOS in footwear, and JR, Frank Lyman, Sympli, French Dressing, Soft Works, Neon Buddha and Dolcezza in clothing… Wow, it never stops, which is a good thing... right?
The colours for spring are vibrant, fun, and are definitely reminiscent of happy days gone by. Fuchsia, lime greens, brilliant blues are showing up in every group arriving. OK, maybe extended holidays and trips out of the area may not be on the horizon but that's not to say that we can't have some fun dressing in the morning. Haven't you ever changed your clothing choices one or two times before you walk out the door or into your home office? I sure have. My guy gets a kick out of me giving him a quick good-bye peck on the cheek, walking past the mirror at our front entrance and then making a quick trip down the hallway to the bedroom and into the closet to change, once again! You know what I mean.
The colours we wear make a statement. "Fine for you to say, Sandy," so say you, "you who wear black most of the time!" But no, I love colour! I adore the lime green, the bright yellows, that fabulous sapphire blue that picks up my eyes! Prints but are fun too! Big ones, small ones, ivory backgrounds, black backgrounds… Dolcezza is one of our favorite collections and they do amazing prints in tops and jackets!
The Spring arrivals by Neon Buddha will compliment any look you want to portray! With natural fibres of cottons and linens you can float into your day, whether that is an at-home office or an away from the house job. The easy to wear groups of pull-on pants and capris, and big button tops have everyone feeling comfortable, but in a really good, stylish way.
Have you seen our new arrivals from our Canadian favorites - Joseph Ribkoff, Sympli, and Frank Lyman? They all heard your message… comfy, casual, looking good, maybe a little dressy…but not too dressy. Quite a combination but they are all working at 'making it work'. Joseph Ribkoff and Frank Lyman have added a wider selection of jeans to their line-up. Their choices are fun with bling, patches and lots of detailing. Jeans don't have to be plain - they can be your statement, your 'this is who I am'!
So, we are all moving forward. We have a maximum number of visitors we can assist, no more than 15 in total, including staff! We steam everything to keep you safe and to keep us safe! We do a big clean throughout the store twice a day. I do a video two to three times a week to show you new arrivals and just to touch base. It's tough for all of us but OK. We are all survivors. This isn't where we want to be, but this is where we are.
Take care, stay healthy, and remember that we love you.❤️
Sandy
Posted on February 15 2021